What We Do
La Porte Rail & Terminal is an industrial complex located along the Houston Ship Channel near the Fred Hartman Bridge. Our facility offers chemical and industrial manufacturers leased land with access to numerous services. In addition, we offer rail car storage inside and outside our secured facility.
Our tenant services include
MTSA Secured Facility,Electricity,Waste Water Treatment,Process Water,Drinking Water,Steam,Nitrogen,Natural Gas,Rail,Barge Loading,Lab Facilities,Fire Suppression,Emergency Response Team,Truck Scale

for full-service manufacturing needs.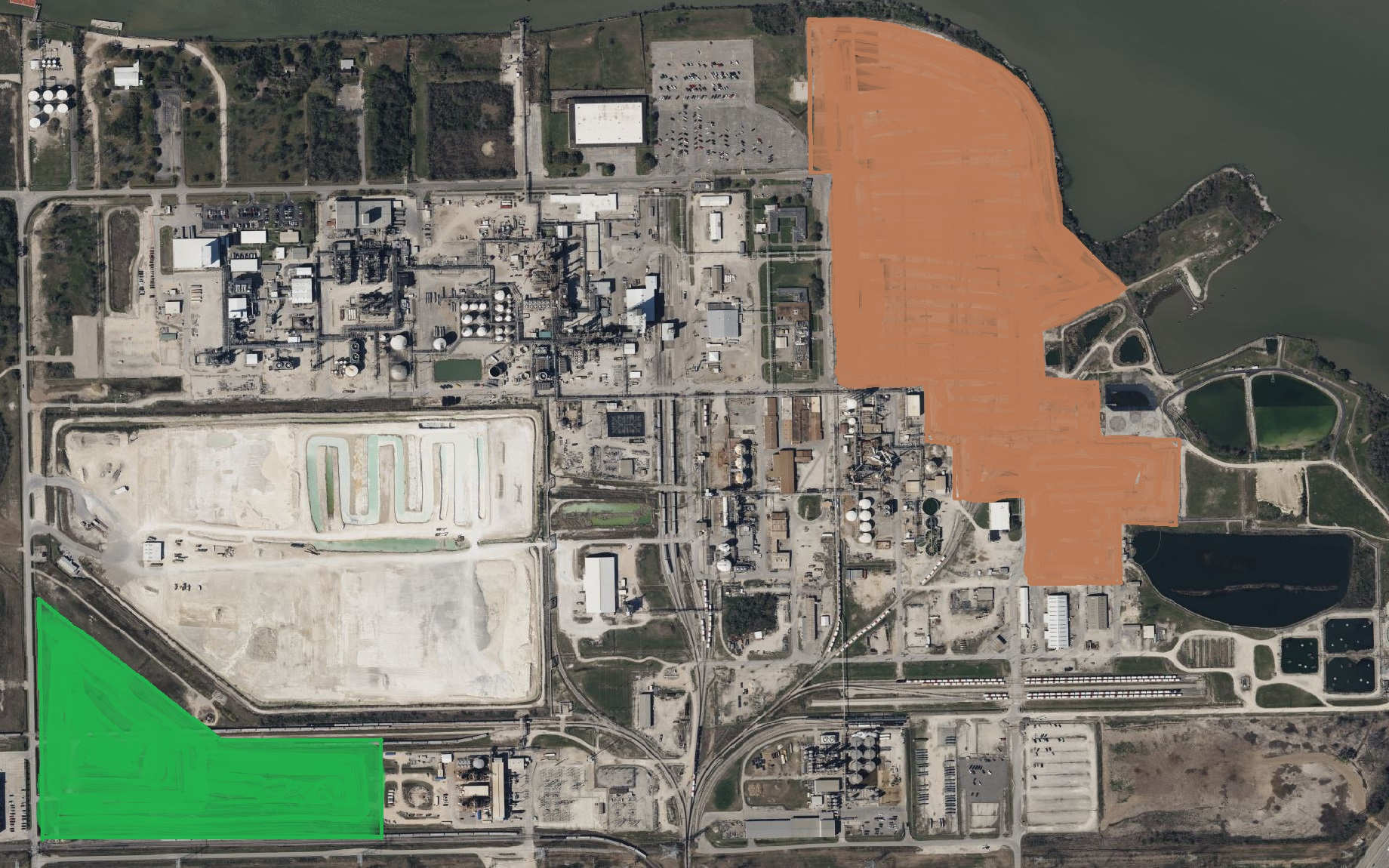 Brownfield and Greenfield Areas
Leases available for brownfield and greenfield areas both inside and outside our secured area.
Read More
Our Services
MTSA Secured Facility
Our facility is covered under the Maritime Transportation Security Act. We work with the Coast Guard to ensure compliance with MTSA regulations.
Electricity
We provide electrical distribution services across the facility. This includes redundant power from our primary transformers.
Waste Water Treatment
Waste is processed onsite at our treatment facility.
Process Water
We provide process water that is treated out our onsite facility before distributed across the property.
Drinking Water
We provide drinking water from our onsite wells that is monitored and treated onsite.
Steam
The facility provides for the distribution of steam across the property.
Nitrogen
We offer nitrogen gas across the facility.
Natural Gas
Natural gas is distributed across the facility.
Rail
We offer rail switching and storage services for tenants.
Barge Loading
Our barge dock is available for loading and offloading chemicals for tenants.
Lab Facilities
We have onsite lab facilities for sample processing or tenant leasing.
Fire Suppression
The facility provides fire suppression water, distribution network, and pumps.
Emergency Response Team
We facilitate the emergency response equipment and teams for the facility.
Truck Scale
An onsite truck scale is available as a service for tenants.